Our most popular option, group classes are the best way to cover all your bases! These four to six-week courses meet for 50 minutes at the same time each week to complete a set agenda designed by our trainers. Worried about getting lost in the crowd? Don't be- we cap our classes at 7 students to make sure everyone gets the instruction they need.
See What We Offer
If your dog doesn't do well with other dogs, needs help with a specific behavior, or you just can't commit to a full six weeks, private lessons are the way to go! These one-on-one sessions give you the opportunity to work around your schedule while working on your dog's training.
Schedule a Private
Whether you're competing for fun or for fame, Lucky Dog has you covered! We train for agility, rally, obedience, and nosework in a fun environment that can take you from your first lesson to your final trial.
Learn More
How We Work
Here at Lucky Dog Training Center, we believe that working with your dog should be fun and engaging for everyone involved. We base our training on four key points:
1. Learning to Communicate
Dogs don't speak human and we don't speak canine, so communication is essential to living with a furry family member. And that's really what training boils down to- teaching our dogs what we mean when we say things like "sit," "come," or "let go of my socks!"
2. Creating a Strong Bond
Dog training is a team effort- you're the captain, your dog is your teammate, and your Lucky Dog instructor is your coach. We're here to help you as much as possible, but it's ultimately up to you to build your team spirit!
3. Building a Solid Foundation
Whether your dog is destined to be an agility champion or the best behaved pooch on the block, it all starts with the basics! We focus heavily on making sure you have the building blocks you need right from the start.
4. And most importantly, Having Fun!
When we say "positive training for positive people," we really do mean it! We do our best to make learning fun and exciting for people and their pooches.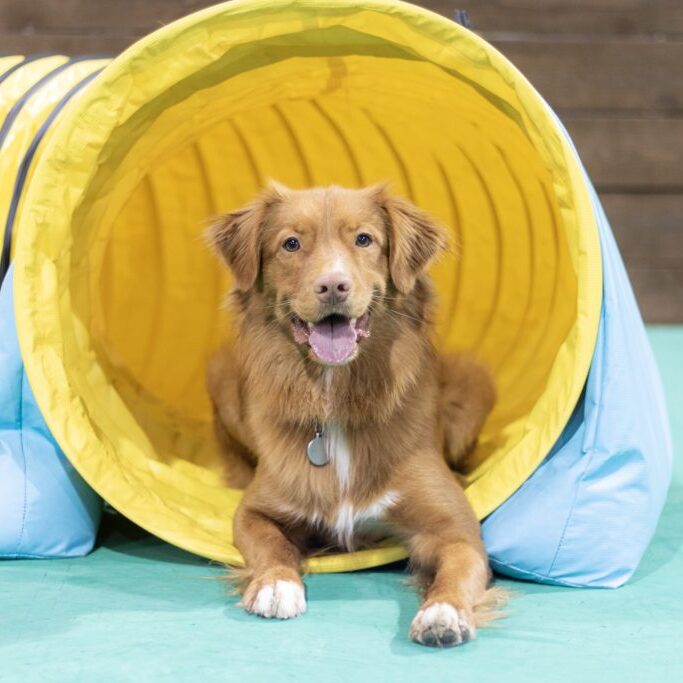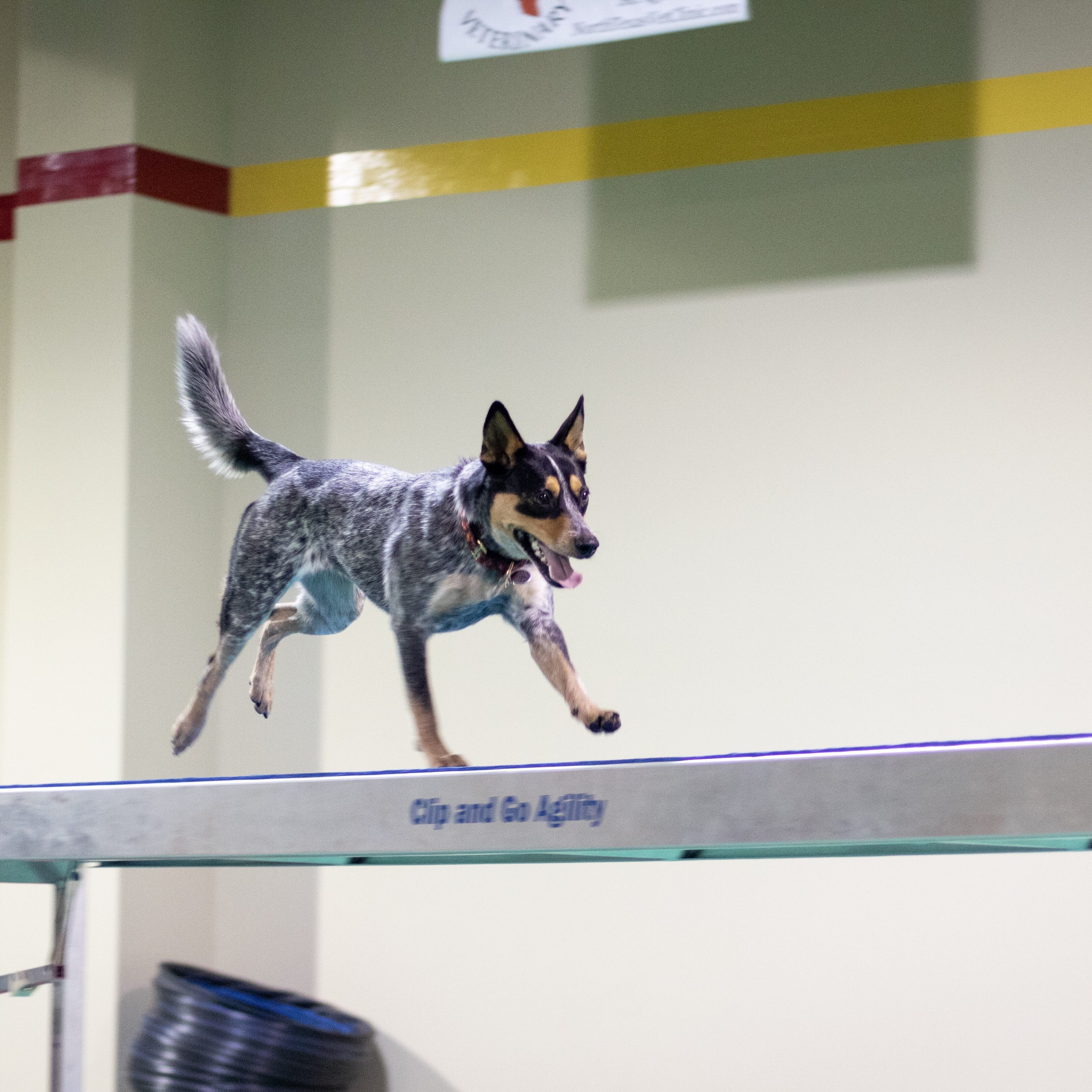 Ready to start training?
We're excited to work with you! View our schedule and attend an orientation and let the fun begin!
Not sure yet? Check out our class descriptions, read the Lucky Dog blog, and learn a little more about the people who make Lucky Dog Training Center so great. We also welcome people to visit the facility and see a class in action! (Please call ahead and leave Fido at home!)